Parker Palm Springs
In 2004, JA designed the Parker Palm Springs Hotel, the former Merv Griffin's Resort and Givenchy Spa property. The hotel (which JA just revitalized) is the resort of record for the Beverly Hills set. It's a highly Instagrammable beacon in the desert, partially in thanks to the giant bronze banana sculpture on the lawn.
It's the vibe everyone should aspire to: comfy, glamorous, mood-enhancing, and appealingly eccentric.
Get the look: groovy modern meets Hollywood glamour with a touch of hedonism.
THE BRONZE BANANA
Slyly suggestive, the 7-foot-tall sculpture marks JA's first foray into public art. The banana "ripened" from a dollhouse-sized, clay prototype over the course of nine months. Once the form was finalized, a full-scale version was 3-D printed in foam, covered in clay for added texture, cast in bronze and hand-finished. The 900-lb piece of produce was then lifted by forklift onto the main lawn. We encourage you to sit and take a selfie, just use the hashtag #JAbananagram.
SHOP THE
ROOMS
Everybody fantasizes about having hotelish luxury at home. A good hotel room should feel like an escape from the everyday—shouldn't your bedroom too?
Bring the vibe home with the exact pieces featured in the guest rooms and checkout in a whole new way.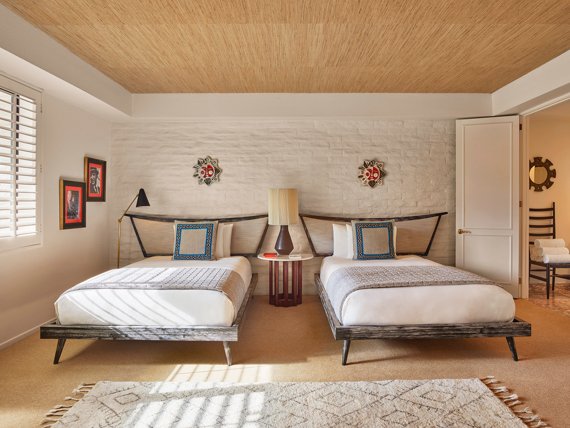 The sleek and striking frame is balance with luxe, durable linen.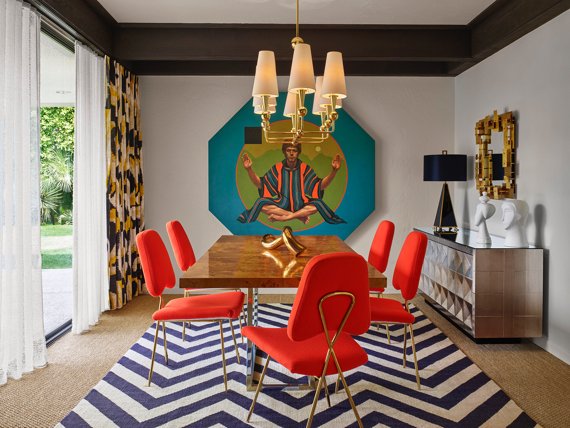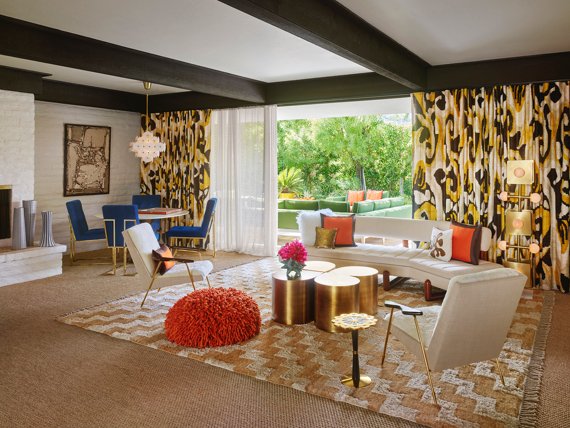 Sculptural comfort, thanks to an angled seat and channeled upholstery.
Want to get inspired at the source? Book a stay for yourself
here.